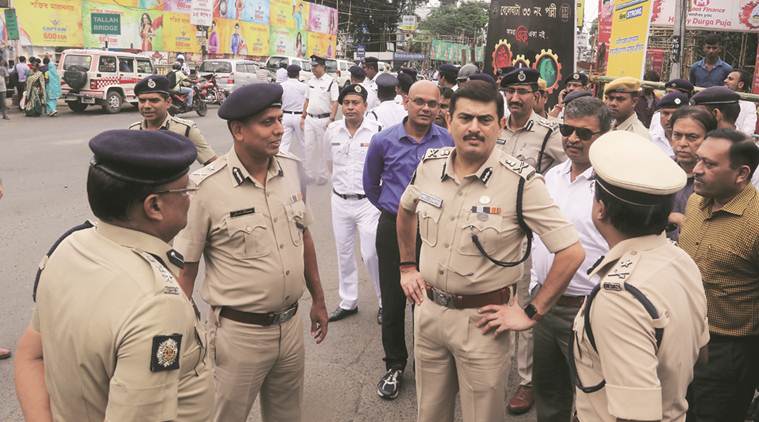 Before starting the process to demolish Tallah Bridge in north Kolkata, Transport Department Monday held a meeting inviting proposals for alternative bus routes to ensure people face less problem.
Also, the state government is keen on repairing Belgachia bridge first, before demolishing the Tallah Bridge, which connects the city to its northern fringes, so that there are more alternative routes.
"Before the process to demolish the (Tallah) bridge begins, plans for alternative routes have to be chalked out. We have also introduced 100 new mini buses for the area. More proposals are being taken into consideration," said an official of the Transport Department.
As per sources, authorities are working on to see if BT Road-bound buses can be allowed through Lockgate flyover in Chitpore to cut down travel time. Presently, buses are not allowed on the flyover. Only private and small vehicles are allowed from Barrackpore-BT Road towards Esplanade in central Kolkata till 1 pm. Vehicles coming towards Barrackpore are allowed to use the flyover after 1 pm.
As per sources, a committee of traffic experts are working on the proposals. Already several bus operators have withdrawn their services from the area due to longer routes and daily loss after the restrictions on the Tallah Bridge. Presently, only small vehicle are allowed on the Tallah Bridge at a speed of 10 km/hr. Several police barricades have been placed so that only five-eight cars are allowed to ply on the bridge at a time.
Officials said they do not want to overburden the Belgachhia Bridge either.
Meanwhile, Public Works Department has invited tenders for the removal of superimposed dead load and necessary restoration of the carriageway of Belgachia Railway Overbridge.
As per sources, the Belgachia Railway Overbridge is not in a good condition. The government wants the work to be completed in a week's time. "Surface bitumen has to be removed to clear the extra load on the bridge, however, it has to be done in a way so that the bridge is not damaged further," said an official.
Article source: https://indianexpress.com/article/cities/kolkata/kolkata-ahead-of-tallah-bridge-demolition-transport-dept-searches-for-alternative-routes-6105413/